Race Car Insurance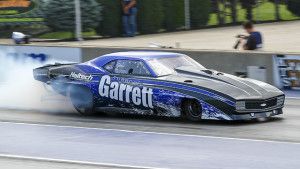 Race Car Insurance Application
Sometimes stuff just happens when you're racing. You can't plan for it or can you? Have you ever considered buying insurance for your racing operation? How will you recover from a devastating incident? We have the answer!
Central Ohio Insurance Services provides one stop shopping for your on and off track insurance needs. We write for all classes, from Top Fuel to brackets and everything in between racing with the NHRA, IHRA, PDRA, PSCA and many more organizations. We also write policies for road racing that covers everything from club racing to professional teams while racing on the track.
Buy insurance from a team owner and driver that understands what a 'toter' or 'stacker trailer' is and its significance to your race program. Why spend countless hours explaining what these items are to an agent who knows nothing about your racing operation only to find out they can't write you a policy!
Bill Lutz currently races IHRA and NMCA Pro Mod. His journey, to the ranks of the top door car class in drag racing, started when he began racing in the Super Gas and Super Comp classes.
He knows what it takes to build a race car and what your investment in the equipment means. It just makes good sense to insure your race operation with someone who understands racing.
Plus, Central Ohio Insurance Services is the only company to offer 'other lane' coverage. For an additional fee, we will cover up to $10,000 in damage to the other vehicle while racing against one of our insured cars that chooses to purchase this additional coverage . Yes, you read that correctly, not only will we pay for our client's car but up to $10,000 in damages to the other vehicle.
Central Ohio Insurance Service writes coverage in all 50 states, Canada and other countries. For a quote, please call 614-861-3100 and ask for Kenny or Bill or submit the online form or download the PDF form and email it to kenny@coiservices.com
Need to make a little extra cash? Ask about our referral program and learn how to earn extra $$$$ for your race team.